Executive Life Insurance and Employee Group Benefits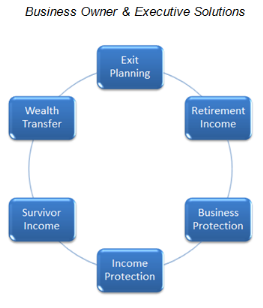 Welcome to Life + Legacy Benefits, Inc., specializing  in working with individuals, business owners and key executives in meeting their protection, lifestyle and legacy benefits needs.   Our team provides a full spectrum of insurance and financial products to employers and individuals.
Life + Legacy Benefits takes the time  to understand your needs, share knowledge, and provide tools to help you achieve the right balance of cost and coverage. This approach makes all the difference in the value you receive from your plans – as well as the satisfaction of your employees. Now, more than ever, experience matters. Together, we can help you better understand today's benefits landscape, and unlock the right combination of options for the health of your company and your employees 
Here at our site you'll find a wealth of information in the form of newsletter articles, calculators, and research reports.

We're here to help educate you about the basic concepts of financial management; to help you learn more about who we are; and to give you fast, easy access to market performance data. We hope you take advantage of this resource and visit us often. Be sure to add our site to your list of "favorites" in your Internet browser. We frequently update our information, and we wouldn't want you to miss any developments in the area of personal finance. 
The beginning of the year is a great time to organize records and discard old documents to make room for new ones.

Some facts to help understand the issues behind the trade deficit headlines, and how China factors into the story.

An overview of Section 529 savings plans, including their traditional use for college saving and the new rules for K-12 tuition.

A look at some of the challenges facing state pension funds and steps that might help improve the long-term outlook.
Estimate of the maximum amount of financing you can expect to get when you begin house hunting.

Compare the potential future value of tax-deferred investments to that of taxable investments.

Knowing your likely life expectancy is an important factor in making long-term financial plans.

Use this calculator to estimate the cost of your child's education, based on the variables you input.